Iron Ore Crusher Working Process
Iron ore dressing, according to the type and nature of ore, can have a variety of different processes. Concentrator generally used coarse crushing, middle crushing and fine crushing three stage.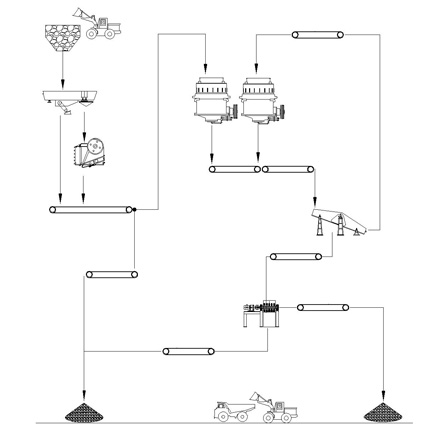 In the iron ore crushing production line, in order to improve the production efficiency of iron ore crusher, reduce production costs.
     Iron ore crushing production line specific process: iron ore by the vibrating feeder evenly sent to the iron ore crusher jaw crusher for coarse crushing, after the material from the tape conveyor into the cone crusher for further crushing, The crushed material is conveyed to the vibrating screen for sieving. The material required to reach the finished product size is conveyed to the finished product pile through the tape conveyor. The material that does not meet the required granularity of the finished product is returned from the vibrating screen to the crushing or crushing of the crater to form a closed loop The Iron ore crusher finished product size can be combined and graded according to the needs of users.
Choice of Customers
Our company mainly manufactures equipment for stone production line, such as XHP multi-cylinder hydraulic cone crusher, jaw crusher, impact crusher, Symons cone crusher, spring cone crusher, sand making machine, vibrating feeder, vibrating screen etc.,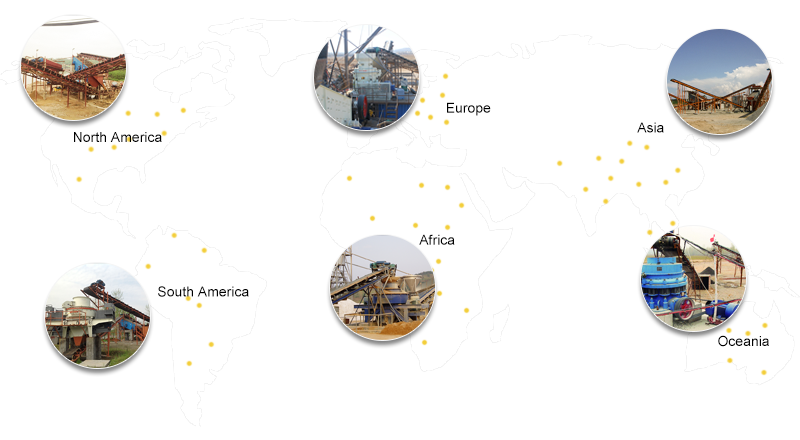 Why ZHONGXIN Iron Ore Crusher?
Hydraulic Cone Crusher PK Symons Cone Crusher

Symons Cone Crusher, the rotating forces of movable cone and eccentric shaft are at different sides of machine central line, while in Multi-Cylinder Hydraulic Cone Crusher, the forces are at same side. In this way, the rotating speed increases about 50% than the same specification Symons Cone Crusher.
Crushing ratio and production efficiency
Laminated crushing, good grain shape
Low parts consuming, low operating costs
Easy maintenance, easy to use
Hydraulic protection and hydraulic clearance, a high degree of automation, reduce downtime